The NIV, Adventure Bible is the perfect companion for young explorers eager to dive into God's Word.
With its engaging features, colorful illustrations, and accurate, readable text, this Bible has become the go-to choice for countless Christian families and schools. So let's take a closer look at what makes this Bible so special and why it's the #1 Bible for kids.
Impacting Millions of Families
The NIV Adventure Bible has made a significant impact on more than 10 million individuals and families to date. It's recommended by more Christian schools and churches than any other Bible for kids, making it a trusted resource for parents and educators alike.
It takes a reliable translation in the New International Version and introduces the features we'll discuss below to create the perfect balance of God's word and children's accessibility.
A Treasure Trove of Exciting Features
The NIV Adventure Bible offers a wide variety of captivating features that make it fun and engaging for children, including:
Complete text of the New International Version (NIV): The NIV translation is known for its accuracy, readability, and clarity, making it an excellent choice for kids.
Full-color design throughout: The vibrant colors and illustrations help bring the Bible to life and engage young readers in learning about the people, places, and culture of the Bible.
Life in Bible Times: Articles and illustrations provide insights into what life was like during ancient times, making the Bible more relatable and engaging.
Words to Treasure: Highlights important and great verses to memorize
Did You Know? These interesting facts peppered throughout the Bible help kids better understand God's Word and living a life of faith.
People in Bible Times: A Close-up look at the amazing people of the Bible, helping children connect with these inspiring figures.
Live It!: Hands-on activities to encourage kids to apply biblical truths to their own lives.
Twenty Special Pages: Focusing on topics like famous people of the Bible, highlights of Jesus' life, prayer, and the love passage for kids, all presented with the jungle safari theme.
Book Introductions: Each book of the Bible starts with useful facts to provide context and background information.
Dictionary/Concordance: A handy resource for looking up tricky words and terms.
Color Map Section: Helps kids locate places in the Bible for a better understanding of the geography.
An Accessible and Easy-to-Read Bible for Kids
The NIV Adventure Bible features an 8.75-point type size, which makes it easy for young readers to navigate. With the New International Version (NIV) translation, the Bible is accessible and easy-to-read for kids.
Known for its accuracy and readability, the New International Version strikes a balance between being true to the original texts while also being easy to understand. For those familiar with the translation spectrum, the NIV translation is towards the middle, leaning on the thought-for-thought side of the spectrum. This makes it perfect for young readers who are starting to explore God's Word, as they can easily comprehend the meaning behind the stories and lessons without getting lost in the intricacies of some word-for-word translations, such as the King James Version.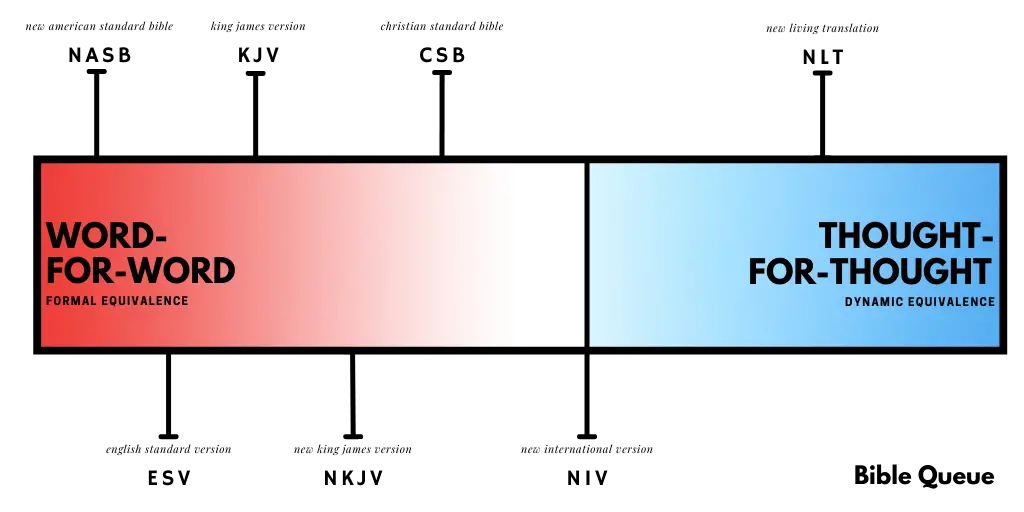 In short, the NIV's clarity and accessibility ensure that kids can engage with the Bible and grow in their faith. To dive a little deeper and learn more about the most popular translations, please see our article here.
The Perfect Bible for Ages 5 to 13
Many parents and reviewers highly recommend the NIV Adventure Bible for children aged 5 to 13. It's the ideal choice for kids who are learning to read, as well as those who are already proficient readers. The wide range of features and engaging content make it a valuable tool for nurturing a lifelong love of God's Word in children.
For those at a younger reading level, we will address the NIrV Adventure Bible in the FAQs. But in short summary: the NIrV Adventure Bible may still be appropriate for very early learners but the NIV translation is objectively more ideal.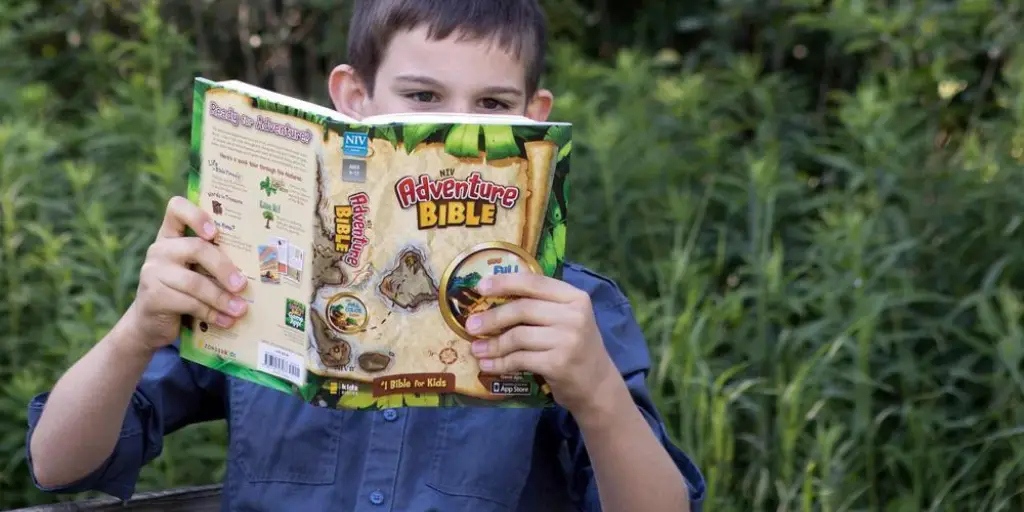 A Captivating and Engaging Bible for Kids
The NIV Adventure Bible is a captivating and engaging Bible that gets kids excited about reading and exploring God's Word.
With its full-color design, informative articles, and activities, this Bible encourages young readers to grow closer to God and develop a deeper understanding of the Scriptures.
If you're looking for a Bible that will spark your child's interest and help them build a strong foundation in their faith, the NIV Adventure Bible is an excellent choice. It's recommended by countless Christian families, schools, and churches, and has already impacted over 10 million lives. So, embark on an unforgettable journey with the NIV Adventure Bible and nurture a love for God's Word in the hearts of your young explorers.
Alternative Editions
While we already mentioned the NIrV translation of the Adventure Bible, it is worth mentioning that there are countless other editions and translations on Amazon that we would encourage you to explore here.
Two particular Adventure Bibles worth mentioning are the Polar Exploration Edition that adds an exciting new polar exploration theme. As well as the NIV, Adventure Bible in a Leathersoft, Pink cover that adds a feminine touch to the cover and, along with the NIV Adventure Bible Hardcover, is an Amazon Best Seller.
Please note that the Leathersoft, Pink Adventure Bible should be the same edition we have covered here. While the Polar Exploration Edition appears to simply be a theme-change with the same content, we cannot confirm at this moment.
Nurturing Spiritual Growth in Kids
Introducing kids to the Bible early in their journey with the Christian faith is essential for laying a strong spiritual foundation. This initial exposure helps children understand the values and principles taught in the scripture, guiding them to live a life based on godly values such as love, compassion, and integrity.
By embracing God's Word, kids learn how to navigate life's challenges with wisdom and resilience, drawing strength from their faith.
All Scripture is God-breathed and is useful for teaching, rebuking, correcting and training in righteousness, so that the servant of God may be thoroughly equipped for every good work.

2 Timothy 3:16-17, NIV
Start children off on the way they should go, and even when they are old they will not turn from it.

Proverbs 22:6, NIV
When you introduce your kids to the Bible early, you provide them with a valuable resource that will accompany them throughout their lives.
By engaging with scripture, children learn to seek comfort, guidance, and inspiration from God's Word during times of joy and hardship alike. This engagement reinforces the person they are to become and allows them to develop strong moral compasses and make positive choices.
As children grow up with the Bible as their guide, they become beacons of light and hope.
FAQs
Is the Adventure Bible accurate?
The NIV, Adventure Bible is an accurate Bible that utilizes the New International Version (NIV) translation, which is known for its accuracy, readability, and clarity, making it an excellent choice for kids. It is one of the most popular translations purchased by readers and is generally considered appropriate for readers at a 5th grade level or higher.
What reading level is the NIV, Adventure Bible?
The NIV, Adventure Bible is suitable for children who are at a 5th-grade reading level or higher. It uses clear and easy-to-understand language, making it accessible for young readers.
What age group is the NIV, Adventure Bible for?
The NIV, Adventure Bible is recommended for children ages 5 to 13. It's the ideal choice for kids who are learning to read, as well as those who are already becoming proficient readers, with engaging content that helps nurture a lifelong love for God's Word.
What is the difference between the NIV and NIrV Adventure Bibles?
The difference between the NIV and NIrV Adventure Bible's lies in the translations. The NIV (New International Version) is a popular and widely-used translation known for its accuracy and readability, while the NIrV (New International Reader's Version) is a simplified version of the NIV, specifically designed to be more accessible for early readers, people with reading difficulties, or those who have English as a second language.
However, the NIrV translation has some caveats in that it takes many liberties with the text to reach the lower age level it's aiming for, causing some adults and critical readers not to recommend it based on the accuracy of its translation.
Both versions of the Adventure Bible offer engaging content and features for children, but the NIrV may be more suitable for much younger readers or those who have no choice but to need a more simplified text.
For more on Bibles as a topic, such as the most popular translations or the best bible for beginners, please click here.