Why do People Typically get Tattoos?
For some people, tattoos are simply a form of self-expression. A tattoo can be a unique work of art that reflects your personality and interests. It can also be a powerful symbol of your beliefs or values. For others, tattoos can be a way to commemorate a significant event or person in their life. They may choose to get a tattoo as a tribute to a loved one who has passed away, or as a reminder of a moment that was particularly meaningful to them. 
And lastly, for some people, a tattoo is simply a fun way to decorate their body. Whatever the reason, tattoos are generally seen as a way to permanently mark one's body in a way that is highly personal and meaningful.
What Does the Bible Say About Tattoos? Leviticus 19:28.
There are not many Bible verses about tattoos conceptually, and really, the Bible does not explicitly discuss tattoos, so Christians are divided on the question of whether they are acceptable or not. 
Some people argue that the Old Testament prohibition against cutting the body or marking the skin applies to tattoos, while others contend that this command was given in a specific cultural context and is not applicable today. It is also worth noting that depending on the translation, "tattoo marks" are explicitly mentioned but still don't acknowledge them in the contemporary sense of the word, as the word tattoo is dated after modern English translations like the King James Version.
Ye shall not make any cuttings in your flesh for the dead, nor print any marks upon you: I am the Lord.
You shall not make any cuts on your body for the dead or tattoo yourselves: I am the Lord.
Some passages do teach that our bodies are not our own, but belong to our Lord God. And as such, we should take care of them and not deface them with tattoos. However, one concern and consideration to take is not to read scripture and bend it to accommodate our personal opinions, one way or another.
Or do you not know that your body is a temple of the Holy Spirit within you, whom you have from God? You are not your own, for you were bought with a price. So glorify God in your body.
Ultimately, there is no explicit prohibition against tattoos in the Bible, and each Christian must prayerfully consider whether to get a tattoo, keeping in mind that our bodies are to honor God and be treated with respect and humility.
Further Breaking Down Leviticus 19:28
While Leviticus is in The Old Testament and Christians more specifically follow The New Testament, it is important to interpret why this verse still doesn't condemn tattoos even in the preceding context of the word.
Referencing the English Standard Version:
"You shall not make any cuts on your body for the dead," the beginning of this verse is addressing pagan methods of mourning for the dead. Pagans would cut and disfigure themselves in order to appease their gods and make sacrifices for the well-being of their deceased.
"or tattoo yourselves," ending the ESV translation of the verse, we can establish that scripture is addressing tattoos within the context of the beginning of the statement: modification of the body for the dead. This is not saying do not get tattoos; this is specifically saying "do not tattoo yourself for the dead."
The verse could be better interpreted as saying "do not tattoo yourself" if the verse read more like: "You shall not make any cuts on your body for the dead. You shall not tattoo yourselves." Distinguishing the verse as two separate statements as we see in Leviticus 19:26 below.
Context
These verses in Leviticus are written within the context of pagan rituals, with the previous verses addressing the consumption of meat with blood in it and certain stylings, or specifically cutting, of your hair and beard.
"You shall not eat any flesh with the blood in it. You shall not interpret omens or tell fortunes. You shall not round off the hair on your temples or mar the edges of your beard.
In basic terms, if it is reasonable that Christians do not have to follow such customs in today's world, it is reasonable that they do not need to worry about the following verse in question either.
Glorify God and the Spiritual Body
The Bible tells us that we are made in our God's image and that we are to each respect our own body as God's Temple. However, this doesn't necessarily represent a physical temple where tattoos are akin to graffiti. What it represents is that until we accept Jesus Christ and our redemption through his blood, we are empty. Once we place our faith in Christ Jesus as our Savior, only then can the Holy Spirit reside within us and grant our bodies the designation of "God's temple," and we respect this temple by honoring and worshipping Him.
So God created man in his own image, in the image of God created he him; male and female created he them.
You, however, are not in the flesh but in the Spirit, if in fact the Spirit of God dwells in you. Anyone who does not have the Spirit of Christ does not belong to him.
Or do you not know that your body is a temple of the Holy Spirit within you, whom you have from God? You are not your own, for you were bought with a price. So glorify God in your body.
Some argue that God's Spirit dwells within us and by rejecting our own image through body modification, we are also rejecting God's divine nature and our Lord God himself. But what does "God's image" really mean? To some degree, this is left up to interpretation, but many argue this speaks to our role on earth. As God has dominion over us, we have been created in His image and granted dominion over the earth:
And God blessed them, and God said unto them, Be fruitful, and multiply, and replenish the earth, and subdue it: and have dominion over the fish of the sea, and over the fowl of the air, and over every living thing that moveth upon the earth.
The Stigma of Tattoos Amongst Christians
For many people, the decision to get a tattoo is a deeply personal one. It is a way to express their individuality and show the world who they are. However, for Christians, the decision to get a tattoo can sometimes be fraught with conflict. 
On one hand, they may feel a strong desire to express themselves, and particularly their faith, in a visible way. 
On the other hand, they may worry about conforming to societal norms or offending our Lord God. 
In the same vein as societal norms, Christians have norms of their own that have led to a lot of shame and judgment towards those who have tattoos.
In some ways, the stigma an older generation of Christians may bring (and pass down) towards tattoos isn't completely unfounded, but they must also recognize times have changed. Culture is rarely stagnant and while tattoos in the past were often associated with a rebellious attitude or gang culture, that is no longer the case. Not only are some tattoo artists Christians themselves, but there's even a subgenre of "Christian tattoos," and shops that exclusively work within the confines of art dedicated to faith.
There are certainly tattoos that can make you question a person's character, but it isn't the fact they simply have a tattoo that should make you ask questions. Look to their heart.
But the Lord said to Samuel, "Do not consider his appearance or his height, for I have rejected him. The Lord does not look at the things people look at. People look at the outward appearance, but the Lord looks at the heart."
Tattoos have become increasingly popular among a young many Christians, and as the stigma surrounding tattoos continues to fade, it is likely that more will choose to get them. The truth is that there is no right or wrong answer when it comes to tattoos and Christianity. It is a matter of personal conscience and interpretation of Scripture. What matters most is how we live our lives and treat others, with love and respect.
Jesus Christ and the New Covenant versus the Old
It is important to remember that many of the verses related to tattoos and body modification are from The Old Testament, and it is through The New Testament and the blood of Jesus Christ that we are forgiven of our sins. This does not mean we should openly sin and defy God because "he will simply forgive us," we must still strive to follow His Word and respect Him as the mighty God whom our own bodies are made in the image of. 
So while scripture doesn't explicitly tell us not to get tattoos, if you choose to interpret scripture in such a manner that it does, it may be best to abstain even in the context of a "Christian tattoo."
Additional (Related) Holy Bible Verses about Tattoos
It is sown a natural body; it is raised a spiritual body. If there is a natural body, there is also a spiritual body.
Whose adorning let it not be that outward adorning of plaiting the hair, and of wearing of gold, or of putting on of apparel;

But let it be the hidden man of the heart, in that which is not corruptible, even the ornament of a meek and quiet spirit, which is in the sight of God of great price.
Then a third angel followed them, shouting, "Anyone who worships the beast and his statue or who accepts his mark on the forehead or on the hand must drink the wine of God's anger. It has been poured full strength into God's cup of wrath. And they will be tormented with fire and burning sulfur in the presence of the holy angels and the Lamb. The smoke of their torment will rise forever and ever, and they will have no relief day or night, for they have worshiped the beast and his statue and have accepted the mark of his name."
So when they continued asking Him, He raised Himself up and said to them, "He who is without sin among you, let him throw a stone at her first." And again He stooped down and wrote on the ground. Then those who heard it, being convicted by their conscience, went out one by one, beginning with the oldest even to the last. And Jesus was left alone, and the woman standing in the midst. When Jesus had raised Himself up and saw no one but the woman, He said to her, "Woman, where are those accusers of yours? Has no one condemned you?"

She said, "No one, Lord."

And Jesus said to her, "Neither do I condemn you; go and sin no more."
Wherefore God also gave them up to uncleanness through the lusts of their own hearts, to dishonour their own bodies between themselves:
And it shall be a tassel for you to look at and remember all the commandments of the Lord, to do them, not to follow after your own heart and your own eyes, which you are inclined to whore after. So you shall remember and do all my commandments, and be holy to your God. I am the Lord your God, who brought you out of the land of Egypt to be your God: I am the Lord your God."
Know ye not that ye are the temple of God, and that the Spirit of God dwelleth in you?
If any man defile the temple of God, him shall God destroy; for the temple of God is holy, which temple ye are.
For You formed my inward parts;

You covered me in my mother's womb.

I will praise You, for I am fearfully and wonderfully made;

Marvelous are Your works,

And that my soul knows very well.
For no one ever hated his own flesh, but nourishes and cherishes it, just as Christ does the church,
A wise man's heart is at his right hand,

But a fool's heart at his left.

Even when a fool walks along the way,

He lacks wisdom,

And he shows everyone that he is a fool.

If the spirit of the ruler rises against you,

Do not leave your post;

For conciliation pacifies great offenses.
And I will pray the Father, and he shall give you another Comforter, that he may abide with you for ever;
Even the Spirit of truth; whom the world cannot receive, because it seeth him not, neither knoweth him: but ye know him; for he dwelleth with you, and shall be in you.
I will not leave you comfortless: I will come to you.
Yet a little while, and the world seeth me no more; but ye see me: because I live, ye shall live also.
Therefore, I urge you, brothers and sisters, in view of God's mercy, to offer your bodies as a living sacrifice, holy and pleasing to God—this is your true and proper worship.
Romans 12:1, NIV
Your priests have violated my instructions and defiled my holy things. They make no distinction between what is holy and what is not. And they do not teach my people the difference between what is ceremonially clean and unclean. They disregard my Sabbath days so that I am dishonored among them.
1Then the Spirit lifted me up, and I heard behind me the voice of a great earthquake: "Blessed be the glory of the Lord from its place!" It was the sound of the wings of the living creatures as they touched one another, and the sound of the wheels beside them, and the sound of a great earthquake. The Spirit lifted me up and took me away, and I went in bitterness in the heat of my spirit, the hand of the Lord being strong upon me.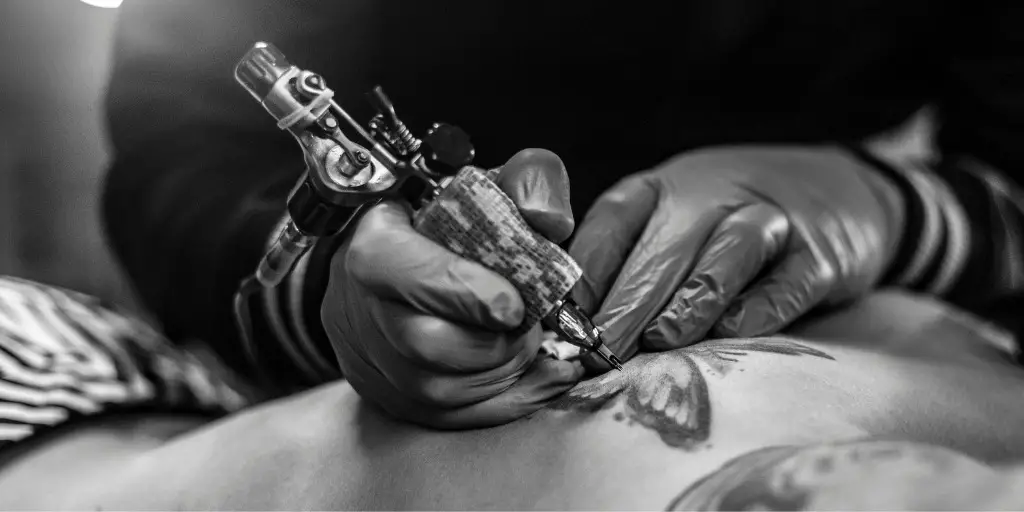 Whether therefore ye eat, or drink, or whatsoever ye do, do all to the glory of God.
The way of a fool is right in his own eyes,

    but a wise man listens to advice.
Then will I sprinkle clean water upon you, and ye shall be clean: from all your filthiness, and from all your idols, will I cleanse you.
But the Lord is the only true God.

    He is the living God and the everlasting King!

The whole earth trembles at his anger.

    The nations cannot stand up to his wrath.
A man's gift makes room for him
    and brings him before the great.
The one who states his case first seems right,
    until the other comes and examines him.
The lot puts an end to quarrels
    and decides between powerful contenders.
A brother offended is more unyielding than a strong city,
    and quarreling is like the bars of a castle.
It is good neither to eat meat nor drink wine nor do anything by which your brother stumbles or is offended or is made weak.
For unto us a child is born, unto us a son is given: and the government shall be upon his shoulder: and his name shall be called Wonderful, Counsellor, The mighty God, The everlasting Father, The Prince of Peace.
Of the increase of his government and peace there shall be no end, upon the throne of David, and upon his kingdom, to order it, and to establish it with judgment and with justice from henceforth even for ever. The zeal of the Lord of hosts will perform this.
You cannot drink from the cup of the Lord and from the cup of demons, too. You cannot eat at the Lord's Table and at the table of demons, too.
Where there is no guidance, a people falls,
    but in an abundance of counselors there is safety.
Whoever puts up security for a stranger will surely suffer harm,
    but he who hates striking hands in pledge is secure.
A gracious woman gets honor,
    and violent men get riches.
A man who is kind benefits himself,
    but a cruel man hurts himself.
And I put a jewel on thy forehead, and earrings in thine ears, and a beautiful crown upon thine head.
So they cried aloud, and cut themselves, as was their custom, with knives and lances, until the blood gushed out on them.
Neither yield ye your members as instruments of unrighteousness unto sin: but yield yourselves unto God, as those that are alive from the dead, and your members as instruments of righteousness unto God.
I prayed to the Lord, and he answered me.
    He freed me from all my fears.
And be not conformed to this world: but be ye transformed by the renewing of your mind, that ye may prove what is that good, and acceptable, and perfect, will of God.
For the Spirit God gave us does not make us timid, but gives us power, love and self-discipline.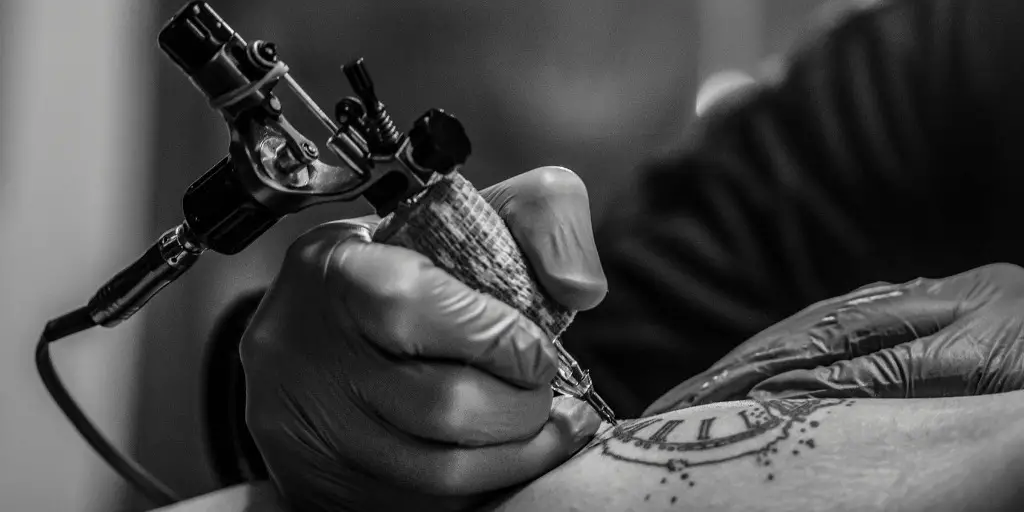 So you must live as God's obedient children. Don't slip back into your old ways of living to satisfy your own desires. You didn't know any better then. But now you must be holy in everything you do, just as God who chose you is holy.
Flee fornication. Every sin that a man doeth is without the body; but he that committeth fornication sinneth against his own body.
The way of a fool is right in his own eyes,

But he who heeds counsel is wise.

A fool's wrath is known at once,

But a prudent man covers shame.

He who speaks truth declares righteousness,

But a false witness, deceit.

There is one who speaks like the piercings of a sword,

But the tongue of the wise promotes health.

The truthful lip shall be established forever,

But a lying tongue is but for a moment.

Deceit is in the heart of those who devise evil,

But counselors of peace have joy.

No grave trouble will overtake the righteous,

But the wicked shall be filled with evil.

Lying lips are an abomination to the Lord,

But those who deal truthfully are His delight.

A prudent man conceals knowledge,

But the heart of fools proclaims foolishness.
For more articles on biblical themes, please reference our articles here.
This article references verses written from the King James Version (KJV), New International Version (NIV), New Living Translation (NLT), English Standard Version (ESV), and New King James Version (NKJV) translations of the Bible.