Christianity teaches that forgiveness is essential for spiritual growth. Christ himself speaks about the importance of forgiveness when he says: 
For if you forgive others their trespasses, your heavenly Father will also forgive you, but if you do not forgive others their trespasses, neither will your Father forgive your trespasses.

Matthew 6:14-15, ESV
This passage makes it clear that our own forgiveness is contingent on our ability to forgive others. Christ's message is simple but important: to experience true forgiveness, we must first be willing to extend it to others.
There are numerous benefits to forgiveness: 
Forgiveness can help to heal old wounds.
Ease feelings of bitterness and resentment.
Open up the possibility for new relationships. 
It can also lead to spiritual growth and a deeper understanding of God's love for us.
Forgiveness is not always easy, but it is always worth the effort. Christian teachings on forgiveness offer a powerful framework for living a life of compassion and grace.
Let us also not forget that without forgiveness we have no place in heaven and are forever lost to a world of sin.
For this reason Christ is the mediator of a new covenant, that those who are called may receive the promised eternal inheritance—now that he has died as a ransom to set them free from the sins committed under the first covenant.

Hebrews 9:15, NIV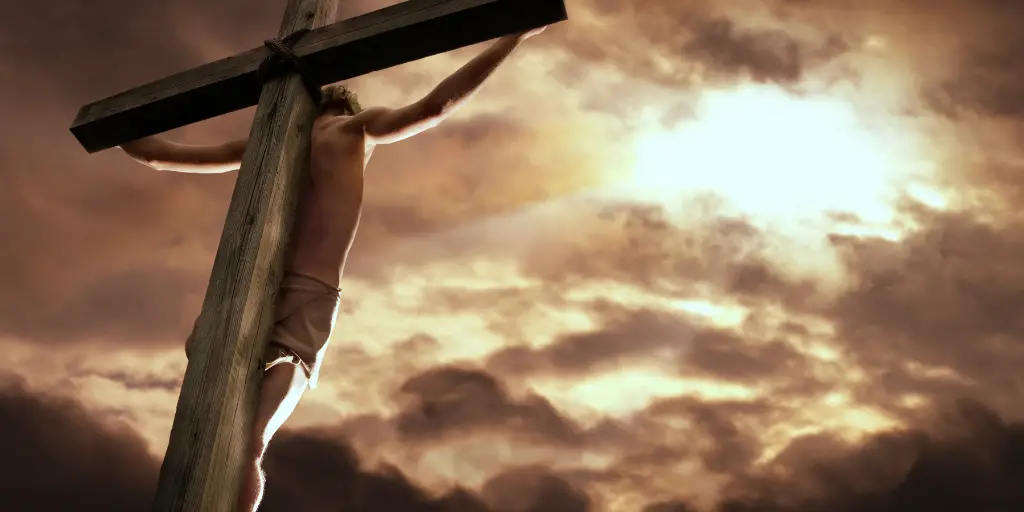 Bible Verses about Forgiveness
59 And they stoned Stephen, calling upon God, and saying, Lord Jesus, receive my spirit.
60 And he kneeled down, and cried with a loud voice, Lord, lay not this sin to their charge. And when he had said this, he fell asleep.
Acts 7:59-60, KJV
13 Bear with each other and forgive one another if any of you has a grievance against someone. Forgive as the Lord forgave you.

Colossians 3:13, NIV
38 Peter replied, "Each of you must repent of your sins and turn to God, and be baptized in the name of Jesus Christ for the forgiveness of your sins. Then you will receive the gift of the Holy Spirit.
Acts 2:38, NLT
15 When Joseph's brothers saw that their father was dead, they said, "It may be that Joseph will hate us and pay us back for all the evil that we did to him." 16 So they sent a message to Joseph, saying, "Your father gave this command before he died: 17 'Say to Joseph, "Please forgive the transgression of your brothers and their sin, because they did evil to you."' And now, please forgive the transgression of the servants of the God of your father." Joseph wept when they spoke to him. 18 His brothers also came and fell down before him and said, "Behold, we are your servants." 19 But Joseph said to them, "Do not fear, for am I in the place of God? 20 As for you, you meant evil against me, but God meant it for good, to bring it about that many people should be kept alive, as they are today. 21 So do not fear; I will provide for you and your little ones." Thus he comforted them and spoke kindly to them.

Genesis 50:15-21, ESV
25 "I, even I, am He who blots out your transgressions for My own sake;
And I will not remember your sins.
Isaiah 43:25, NKJV
43 To him give all the prophets witness, that through his name whosoever believeth in him shall receive remission of sins.

Acts 10:43, KJV
3 Praise be to the God and Father of our Lord Jesus Christ, who has blessed us in the heavenly realms with every spiritual blessing in Christ. 4 For he chose us in him before the creation of the world to be holy and blameless in his sight. In love 5 he predestined us for adoption to sonship through Jesus Christ, in accordance with his pleasure and will— 6 to the praise of his glorious grace, which he has freely given us in the One he loves. 7 In him we have redemption through his blood, the forgiveness of sins, in accordance with the riches of God's grace
Ephesians 1:3-7, NIV
16 Confess your sins to each other and pray for each other so that you may be healed. The earnest prayer of a righteous person has great power and produces wonderful results.

James 5:16, NLT
12 I am writing to you, little children,
    because your sins are forgiven for his name's sake.
1 John 2:12, ESV
7 Let the wicked forsake his way,

And the unrighteous man his thoughts;

Let him return to the Lord,

And He will have mercy on him;

And to our God,

For He will abundantly pardon.

Isaiah 55:7, NKJV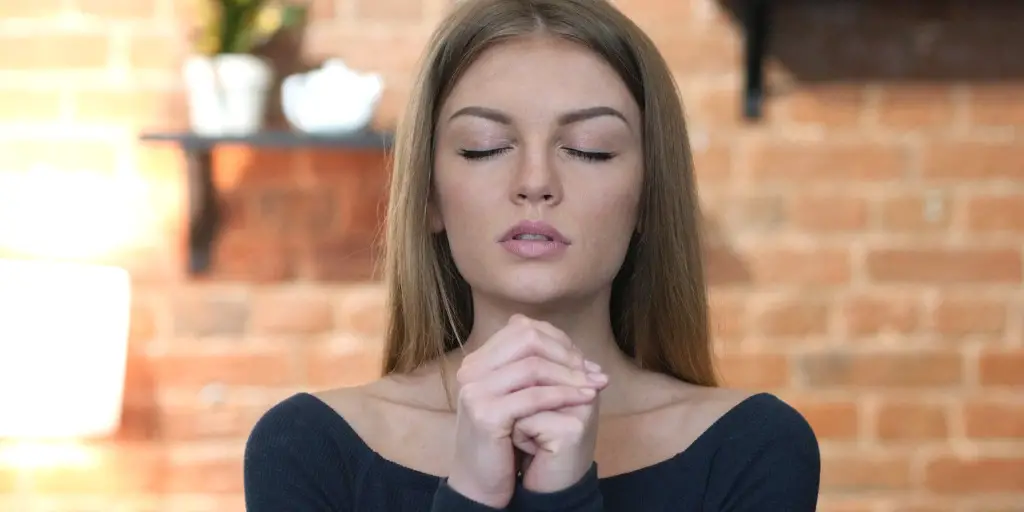 14 If my people, which are called by my name, shall humble themselves, and pray, and seek my face, and turn from their wicked ways; then will I hear from heaven, and will forgive their sin, and will heal their land.
2 Chronicles 7:14, KJV
32 Be kind and compassionate to one another, forgiving each other, just as in Christ God forgave you.

Ephesians 4:32, NIV
9 But if we confess our sins to him, he is faithful and just to forgive us our sins and to cleanse us from all wickedness.
1 John 1:9, NLT
13 Whoever conceals his transgressions will not prosper,

    but he who confesses and forsakes them will obtain mercy.

Proverbs 28:13, ESV
15 And the prayer of faith will save the sick, and the Lord will raise him up. And if he has committed sins, he will be forgiven.
James 5:15, NKJV
13 And rend your heart, and not your garments, and turn unto the Lord your God: for he is gracious and merciful, slow to anger, and of great kindness, and repenteth him of the evil.

Joel 2:13, KJV
2 He is the atoning sacrifice for our sins, and not only for ours but also for the sins of the whole world.
1 John 2:2, NIV
16 "For this is how God loved the world: He gave his one and only Son, so that everyone who believes in him will not perish but have eternal life.

John 3:16, NLT
21 Then Peter came up and said to him, "Lord, how often will my brother sin against me, and I forgive him? As many as seven times?" 22 Jesus said to him, "I do not say to you seven times, but seventy-seven times.
23 "Therefore the kingdom of heaven may be compared to a king who wished to settle accounts with his servants. 24 When he began to settle, one was brought to him who owed him ten thousand talents. 25 And since he could not pay, his master ordered him to be sold, with his wife and children and all that he had, and payment to be made. 26 So the servant fell on his knees, imploring him, 'Have patience with me, and I will pay you everything.' 27 And out of pity for him, the master of that servant released him and forgave him the debt. 28 But when that same servant went out, he found one of his fellow servants who owed him a hundred denarii, and seizing him, he began to choke him, saying, 'Pay what you owe.' 29 So his fellow servant fell down and pleaded with him, 'Have patience with me, and I will pay you.' 30 He refused and went and put him in prison until he should pay the debt. 31 When his fellow servants saw what had taken place, they were greatly distressed, and they went and reported to their master all that had taken place. 32 Then his master summoned him and said to him, 'You wicked servant! I forgave you all that debt because you pleaded with me. 33 And should not you have had mercy on your fellow servant, as I had mercy on you?' 34 And in anger his master delivered him to the jailers, until he should pay all his debt. 35 So also my heavenly Father will do to every one of you, if you do not forgive your brother from your heart."
Matthew 18:21-35, ESV
11 Give us this day our daily bread.

12 And forgive us our debts,

As we forgive our debtors.

Matthew 6:11-12, NKJV
33 And when they were come to the place, which is called Calvary, there they crucified him, and the malefactors, one on the right hand, and the other on the left.
34 Then said Jesus, Father, forgive them; for they know not what they do. And they parted his raiment, and cast lots.
Luke 23:33-34, KJV
37 "Do not judge others, and you will not be judged. Do not condemn others, or it will all come back against you. Forgive others, and you will be forgiven.

Luke 6:37, NLT
19 He will again have compassion on us;
    he will tread our iniquities underfoot.
You will cast all our sins
    into the depths of the sea.
Micah 7:19, ESV
25 And when ye stand praying, forgive, if ye have ought against any: that your Father also which is in heaven may forgive you your trespasses.

Mark 11:25, KJV
18 Who is a God like you,
    who pardons sin and forgives the transgression
    of the remnant of his inheritance?
You do not stay angry forever
    but delight to show mercy.
Micah 7:18, NIV
23 For the wages of sin is death, but the free gift of God is eternal life through Christ Jesus our Lord.

Romans 6:23, NLT
31 Nevertheless, in your great mercies you did not make an end of them or forsake them, for you are a gracious and merciful God.
Nehemiah 9:31, ESV
9 He that turneth away his ear from hearing the law, even his prayer shall be abomination.

Proverbs 28:9, KJV
20 Instead,
"If your enemies are hungry, feed them.
    If they are thirsty, give them something to drink.
In doing this, you will heap
    burning coals of shame on their heads."
Romans 12:20, NLT
9 Whoever covers an offense seeks love,

    but he who repeats a matter separates close friends.

Proverbs 17:9, ESV
1 Have mercy upon me, O God, according to thy lovingkindness: according unto the multitude of thy tender mercies blot out my transgressions.
2 Wash me throughly from mine iniquity, and cleanse me from my sin.
3 For I acknowledge my transgressions: and my sin is ever before me.
4 Against thee, thee only, have I sinned, and done this evil in thy sight: that thou mightest be justified when thou speakest, and be clear when thou judgest.
5 Behold, I was shapen in iniquity; and in sin did my mother conceive me.
Psalm 51:1-5, KJV
Key Takeaways on Biblical Verses for Forgiveness
Jesus teaches in Matthew 6:14-15 that God forgives us as we forgive others. Withholding forgiveness blocks God's forgiveness.
Passages in Ephesians, Colossians, and Micah instruct us to forgive others just as God has forgiven us through Christ.
1 John 1:9 promises that if we confess our sins, God will forgive us and cleanse us from wickedness through Jesus.
Multiple verses depict forgiveness as blotting out or washing away of sins, redeeming us from guilt through Christ's sacrifice.
Seeking and granting forgiveness brings inner healing, restoration of relationships, and spiritual growth.
Old Testament verses in Isaiah, Psalms, and Proverbs show how God abundantly pardons those who repent and turn to Him.
Jesus provided the ultimate example of forgiveness when He prayed for God to pardon those crucifying Him.
Scriptures teach that confession of sins and repentance are key steps connected to receiving forgiveness.
The Bible portrays a merciful Father eager to forgive all who come to Him with humble, repentant hearts. His grace is limitless.
Verses urge us to regularly confess our sins to God and forgive others as we have been forgiven. This reflects God's character.
FAQs
What Bible verse says to forgive others?
Ephesians 4:32 states "Be kind and compassionate to one another, forgiving each other, just as in Christ God forgave you."
Where in the Bible does it talk about forgiveness?
Major passages about forgiveness include Matthew 6:14-15, Matthew 18:21-35, Luke 23:34, Acts 2:38, Ephesians 1:7, Colossians 3:13, and 1 John 1:9.
What does the Bible teach about forgiveness?
The Bible teaches the importance of both receiving God's forgiveness through repentance and confession, and extending forgiveness to others. This reflects God's gracious, merciful character.
What are the benefits of forgiveness according to the Bible?
The Bible says forgiveness brings inner healing, restored relationships, freedom from bitterness, improved spiritual and mental health, and strengthened connection with God.
How do you forgive according to the Bible?
The Bible advises confessing sins, repenting, reconciling with others, letting go of anger, not seeking revenge, blessing those who wronged you, and praying for them.
Why does God forgive us according to the Bible?
Scripture teaches God forgives us to display His limitless grace, restore us to relationship with Him, free us from guilt, and empower us to fulfill His purposes.
What happens if you don't forgive according to the Bible?
Verses warn that refusing to forgive leads to bitterness, broken relationships, spiritual decline, and blocks us from receiving God's forgiveness.
How do you ask for forgiveness biblically?
The Bible advises asking forgiveness from God and others with humility, honesty about wrongdoing, commitments to change, restitution if needed, and pleas for mercy.
Who does God not forgive?
Scripture teaches God does not forgive those who remain unrepentant and prideful. But He offers forgiveness to all who approach Him with humility and contrition.
What are the top 10 Bible verses about forgiveness?
Major Bible verses about forgiveness include: Matthew 6:14-15, Acts 2:38, Psalm 51:1-2, Ephesians 1:7, Matthew 18:21-22, Mark 11:25, Luke 6:37, John 3:16, Micah 7:18-19, 1 John 1:9.
---
For more articles on biblical themes, please reference our articles here.
This article references verses written from the King James Version (KJV), New International Version (NIV), New Living Translation (NLT), English Standard Version (ESV), and New King James Version (NKJV) translations of the Bible.